another entry to rebecca cooper's the simple things feature
here is my lovely bean cuddly with her baby.

i took A LOT of photos during my 33 day photo challenge and captured some real sweet, everyday moments.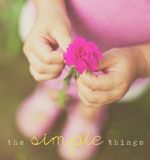 *KLP News*
2011 KLP Holiday Cards
Holiday Mini Sessions Dates announced: 3 spots open!